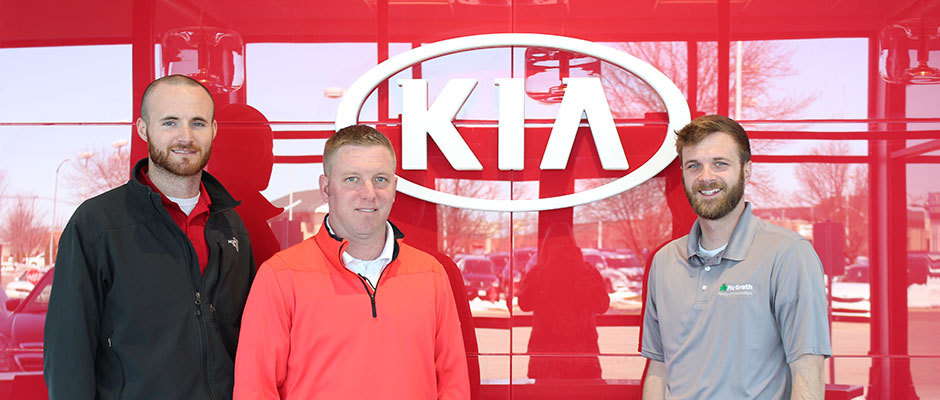 Pat McGrath is Now Serving Vinton, IA
If you're searching for a reliable and trustworthy Kia dealer in Vinton, IA drivers need look no further than Pat McGrath Kia! Here at Pat McGrath we're passionate about great cars, which is why we couldn't be more excited to offer Benton County residents Kia's entire lineup of innovative sedans, crossovers and SUVs! When you stop into our huge vehicle showroom, our staff of enthusiastic sales people are here to answer your questions, help you research a new vehicle and assist you finding the Kia that suits your lifestyle and needs. Here at Pat McGrath, we're committed to making sure you drive home happy with a vehicle you love!
Take A Tour Of Our Dealership
Get Great Value With A Certified Pre-Owned Vehicle
Get Quality Automotive Service at Pat McGrath Kia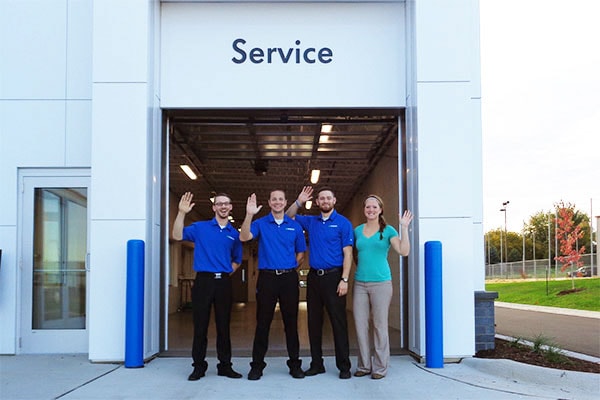 Here at Pat McGrath Kia, we strive to be much more than just the best Kia Dealer in Vinton, IA--we are dedicated to being an automotive resource for the Benton County community. That's why in addition to being a trusted purveyor of new and used Kia, we also operate a full-service auto care center. At our onsite, state-of-the-art auto maintenance facility, our team of factory-trained, Kia-certified service technicians are here to solve any and all of your service issues: whether you're looking for scheduled 30K-, 60K-, or 90K-mile maintenance, a fast oil change, or full auto-body repair work, we're equipped to handle your needs and much more.
Most importantly, when you choose to service your vehicle with Pat McGrath Kia, you can rest assured that only genuine, Kia-certified parts and components have been used during repairs. When you come to pick your Kia, you can have the peace of mind that you're still driving a Kia--bolts and all.
KIND WORDS FROM OUR CUSTOMERS
I couldn't be more pleased with my first car buying experience! I was treated as if I was a guest in their home. Such professionalism and made me feel at ease. It was so impressive that every employee I came in contact with was so genuinely helpful, but above all salesman DALTON was such a blessing!! He went above and beyond in every way. He stayed way late the night of my purchase, got me something to eat, and didn't make me feel as if I was a hassle! And above all hand wrote one of the best thank you cards I've ever gotten. DALTON-THANK YOU FOR MAKING A DIFFERENCE!!!!
"Huge thank you to Kurt Derosiers for helping me get into my 2017 Kia Sportage last night. He made the process super easy and was able to answer my millions of questions promptly. Also a huge thanks to Lindsey who did all of the paperwork, she was amazing! Super friendly and really knows her stuff. I didn't feel pressured and felt like I was just talking to my friends. It was a great experience! So if you're looking you should be 'driving a Kia from McGrath Kia!'"

Find a Better Customer Experience at McGrath Kia
It doesn't matter if you're in need of great auto service and repair, genuine Kia components, or a great new or used vehicle: if you're in Cedar Rapids, IA, McGrath Kia can help. We're dedicated to providing a comfortable, accommodating atmosphere for all our customers so you can leave satisfied. Stop in to our Hiawatha location today, and let us at McGrath prove we can make a lifetime customer out of you!