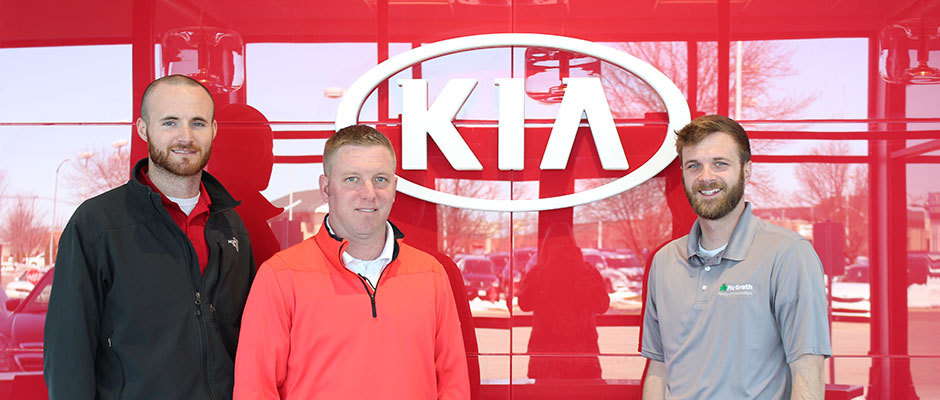 Get Your Vehicle Serviced At McGrath Kia
We are proud to be a premier Vinton area Kia dealer and service center. Even the most careful of drivers put wear on their vehicles, so regular, timely maintenance is essential to giving your it the longest life possible. It's also a great way to bolster the chances of a high resale value. On the flip side, if issues are ignored or undetected, they can turn into very costly repairs down the line. Luckily, McGrath Kia offers speedy, friendly service at competitive prices, so you spend less time worrying and more time getting to where you need to go.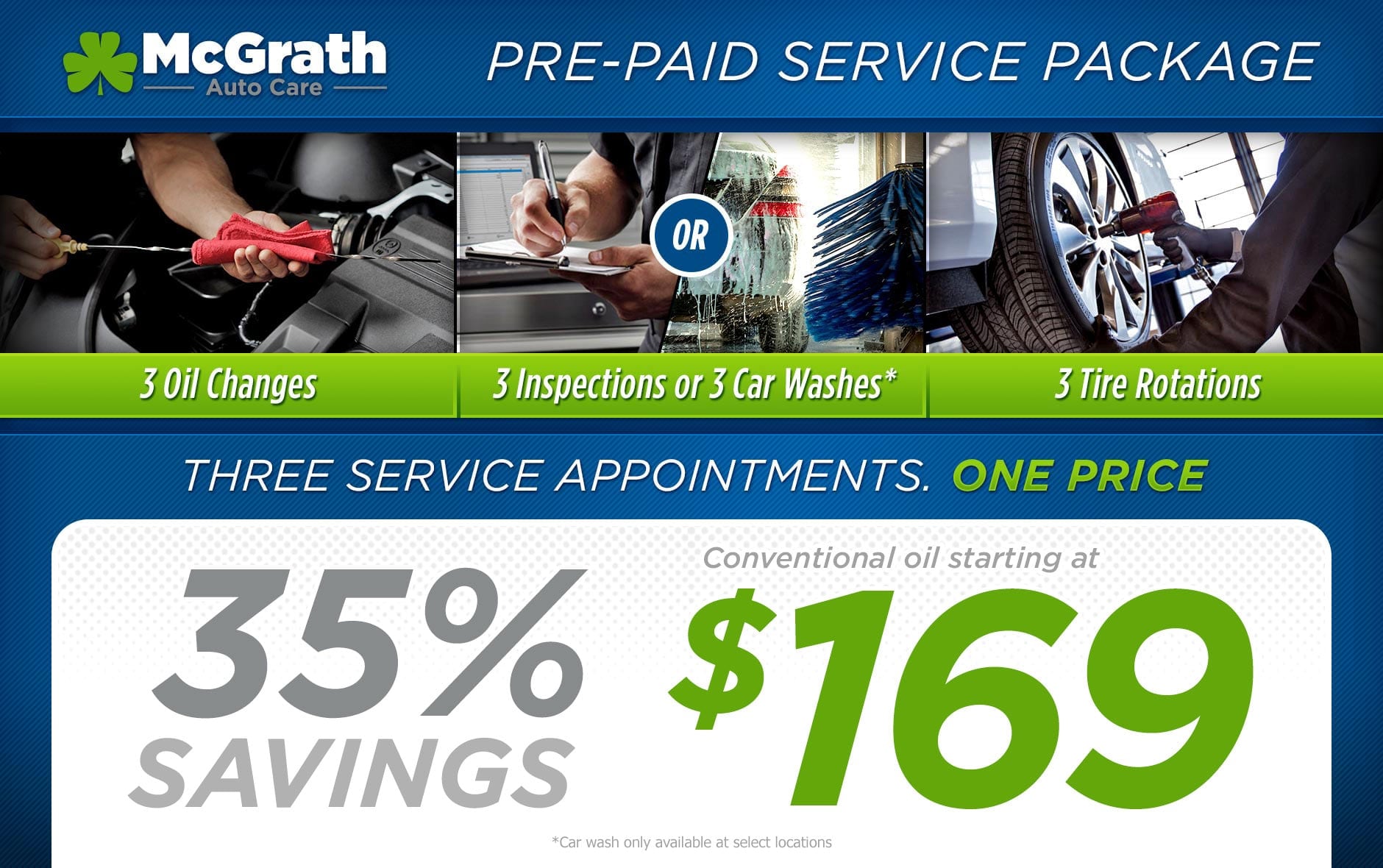 Some of our most demanded services include:
Tire Rotation
Brake Checks and Repairs
Clutch Repair
Transmission Service
Heating and Cooling Repair
Engine Rebuilds
Electrical System Repairs
Suspension Repair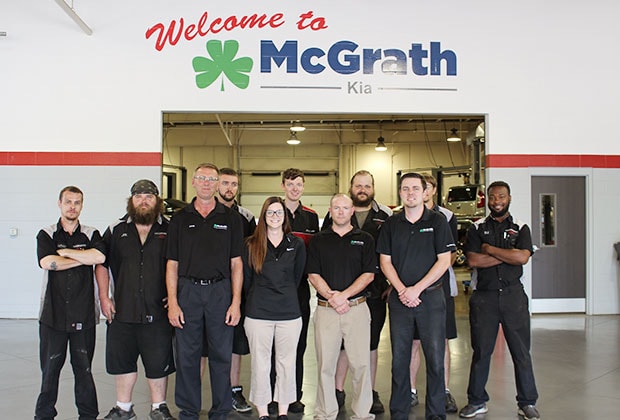 Scheduling an appointment is simple: it can be done over the phone or through our website. The team at our Service Department is professionally certified and works in a state-of-the-art facility to best serve you.
Schedule Service
Common Service Questions:
Many drivers are unaware that they can simply extend their vehicle's life by following two simple rules.
Take it easy for the first 1,000 miles of driving your new vehicle. Accelerate gently, take easy turns, and keep under 55 miles per hour during this break-in period.
Don't bother letting the car warm up. It's a cold day, and you decide to let the engine warm up for ten or so minutes. With modern cars, this is unnecessary, and it actually makes the engine work harder to keep RPM's up. All you need to do is start it up and take it easy for the first few minutes.
Kind Words From Our Customers
Service center is very knowledgeable and friendly. They provide you with a ride if you need one, or you can wait in their comfortable waiting area. They provide you with snacks, water or coffee and free Wi-Fi. They do their best to ensure you get the best possible service and do what they can to actually save you money where they can.
I can't say enough great things about McGrath KIA, their service department but Mainly my service man, Brett! He ALWAYS takes great care of me and my family van! He goes above and beyond what his job description says! Thank you Brett for the awesome service!
---

CHOOSE MCGRATH KIA FOR YOUR AUTOMOTIVE SERVICE NEEDS
We'd be honored if you chose us for your next vehicle repair. We work hard to provide honest, quality service, which is why customers continually choose us as their Kia dealer of choice for service and more. We're located in Hiawatha, an easy drive from Vinton. Check out our Facebook page for more information, and then visit our dealership to see everything that we have to offer. We're confident that you'll be impressed with our dealership, and we look forward to seeing you!